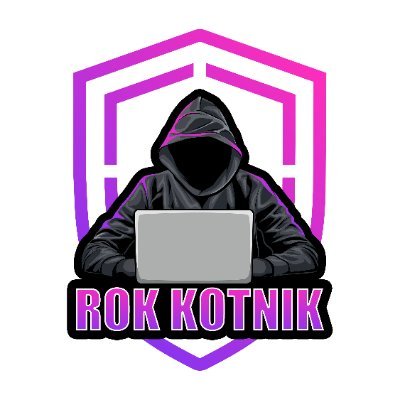 Rok Kotnik
@rkkotnik
The main reason I bought a SafeKey was for the Inheriti data storage, which I use to protect the access to my personal data. But I found myself using and relaying on U2F authenticator more and more. This is the most secure login I found, it's a very useful device which offers great and security oriented features. I've recommended it to my friends and they've started using it too. Especially when social accounts gets hacked more and more each day. I'm using it daily, and planning to do so onwards.
Radoslav Ivanov
I have been very happy with my SafeKey Pro. As a long-time investor in SHA and a proud node holder, I was excited to finally try out Inheriti which has proven to be incredibly useful. Also the u2f feature is very useful and it just works seamlessly. It met all of my needs.
Franco Lavicka
I recently got my hands on a SafeKey and it exceeded my expectations. The storage of encrypted data shares was particularly noteworthy for me. Only the setup process was a bit tricky but once I figured it out, it went all smoothly. It might be a bit challenging for the less tech-savvy though. I'd rate it a 10/10 and I'm looking forward to using it in the future. The team is doing an excellent job!
Hakim Goditiabois
I bought a SafeKey recently and I am quite impressed with it. I especially love it because it allows me to plan for the future and ensures that my loved ones are taken care of, as it is compatible with Inheriti. I would highly recommend using a SafeKey to anyone in the crypto space as I believe it is a must-have for anyone looking to secure their assets. I would only suggest the team to create more video content to explain every aspect of the product, this will make it more accessible to new users.
Kevin Burr
I've been following Safe Haven since it moved to the VeChain blockchain and the main reason I bought a SafeKey was to use Inheriti. I believe that no other products offer what a SafeKey can in terms of decentralized inheritance in combination with Inheriti.
Jon Holvoet
I recently picked up a SafeKey and have been super impressed with it so far. I've been following the project for a while now and was excited to finally set up an Inheriti plan. Setting it up was a breeze and the instructions were easy to follow if you're a bit tech-savvy. It exceeded my expectations and did exactly what I needed it to do.
Kjeld Larmit
I found out about SafeKey through my investment in the SHA token and being a node holder. The main reason I bought it was to protect my crypto assets and have a safe way to pass them on to my heirs when the time comes. One of the features I found most useful was the possibility to cold-store encrypted data in shares using Inheriti. The entire process of creating shares through Inheriti is user-friendly and the SafeKey looks like an ordinary USB, but with the added functionality of storing encrypted data on it. I haven't used any similar products in the past, but I can say that the SafeKey exceeded my expectations. I didn't encounter any issues while using it and I would highly recommend it to others. Everyone should have the right to protect their assets. I don't have any specific improvements or changes to suggest, as the product is well thought out. I just want to say that I'm grateful to have discovered SafeHaven during my crypto journey. I know my crypto assets will be safe and available for my children when I pass away. The steps the team has taken over the past years are tremendous. I've seen it grow from a startup to the company it is now, and the way the product suite has been professionalized. I believe the entire product suite is now ready for mass adoption.
Robert Burroughs
I have two SafeKeys and I have been extremely impressed with the performance so far. I found out about SafeKey through the VeChain community and decided to give it a try. The main reason I bought it was to store some of my "most valuable data." The SafeKey met and exceeded my expectations, it was very easy to set up and pair. It is a great tool for keeping your important data safe and secure. I would suggest that the company continues to maintain and set high quality standards to ensure customer satisfaction. Additionally, as a deep cold storage solution, I will be monitoring its performance over the next 35 years, we will see how this plays out in 2056.
Gasper Bacak
I recently purchased a SafeKey as I have been following the project since its inception. The main reason for my purchase was to participate in the INHERITI Beta program and for personal security purposes. The SafeKey allows for password-less login to my cloud accounts and also serves as an inheritance backup plan. I am extremely satisfied with my purchase as the SafeKey works perfectly and I am also able to backup and clone the key.
Jochem Van Duin
I bought 2 SafeKeys (first editions) and have been following Safehaven since 2018. I found out about the product through the VeChain ecosystem. The main reason for my purchase was curiosity and the search for more security. The specific feature that I found to be most useful was using it as a key replacement for passwords. Keep on building! Love your product suite!