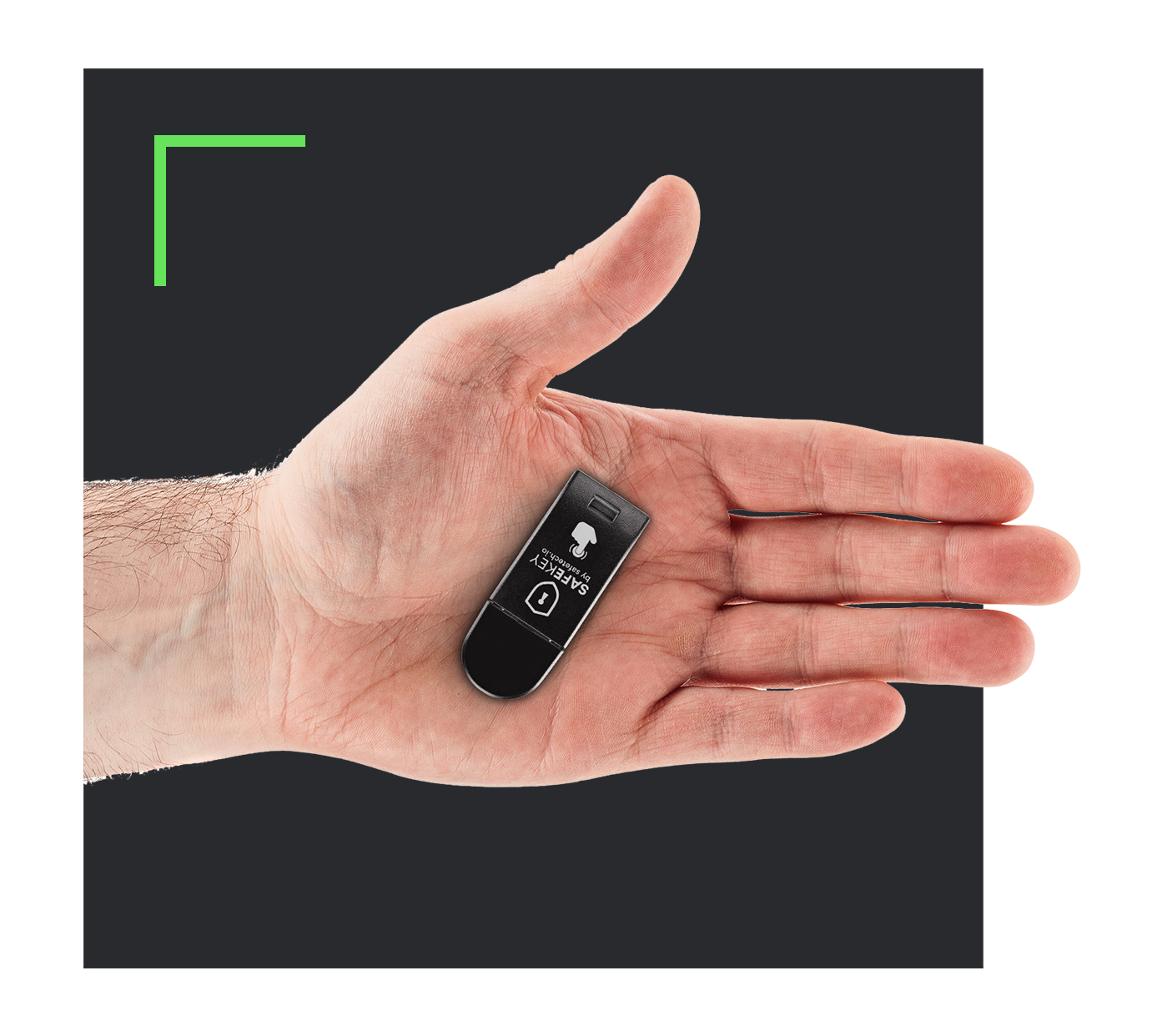 Get Your Necessary SafeKey Devices
The number of SafeKey devices you need depends on your intended use for them.
For securing logins to your online accounts, one SafeKey One device should be sufficient. However, it's always a good idea to have a backup device as well.
For creating digital inheritance or encrypted backup plans, the number of SafeKey Pro devices you need will depend on the number of shareholders or beneficiaries. As a general rule, you should have at least one SafeKey Pro per shareholder/beneficiary. However, it's best to have multiple backup devices to ensure maximum security for your valuable data.
Keep in mind that the more shares and SafeKeys you use to decentralize your backups or inheritance, the safer and more secure your data will be. It's worth considering using multiple extra SafeKey backup devices, depending on the situation and value of the data.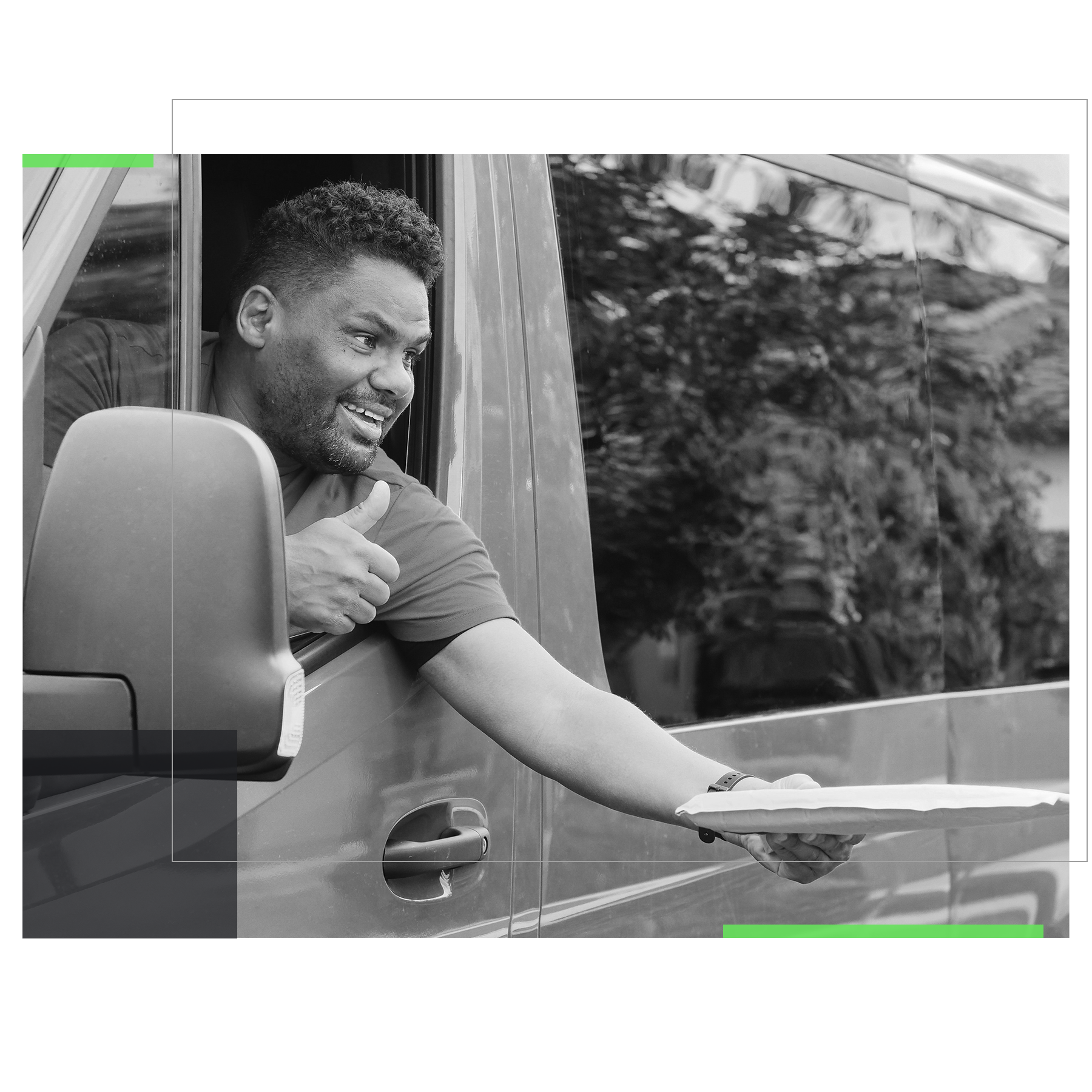 Orders & Shipment
Both SafeKey One and SafeKey Pro are available via our online store.
SafeKeys get shipped from our HQ in Brussels, Belgium. Shipping time can vary from 1-5 working days (Europe) to 2-4 weeks (US and the rest of the world).
Once you received your SafeKey(s), you can start using it right away since it's a plug and play device.
A box contains your SafeKey only, nothing else.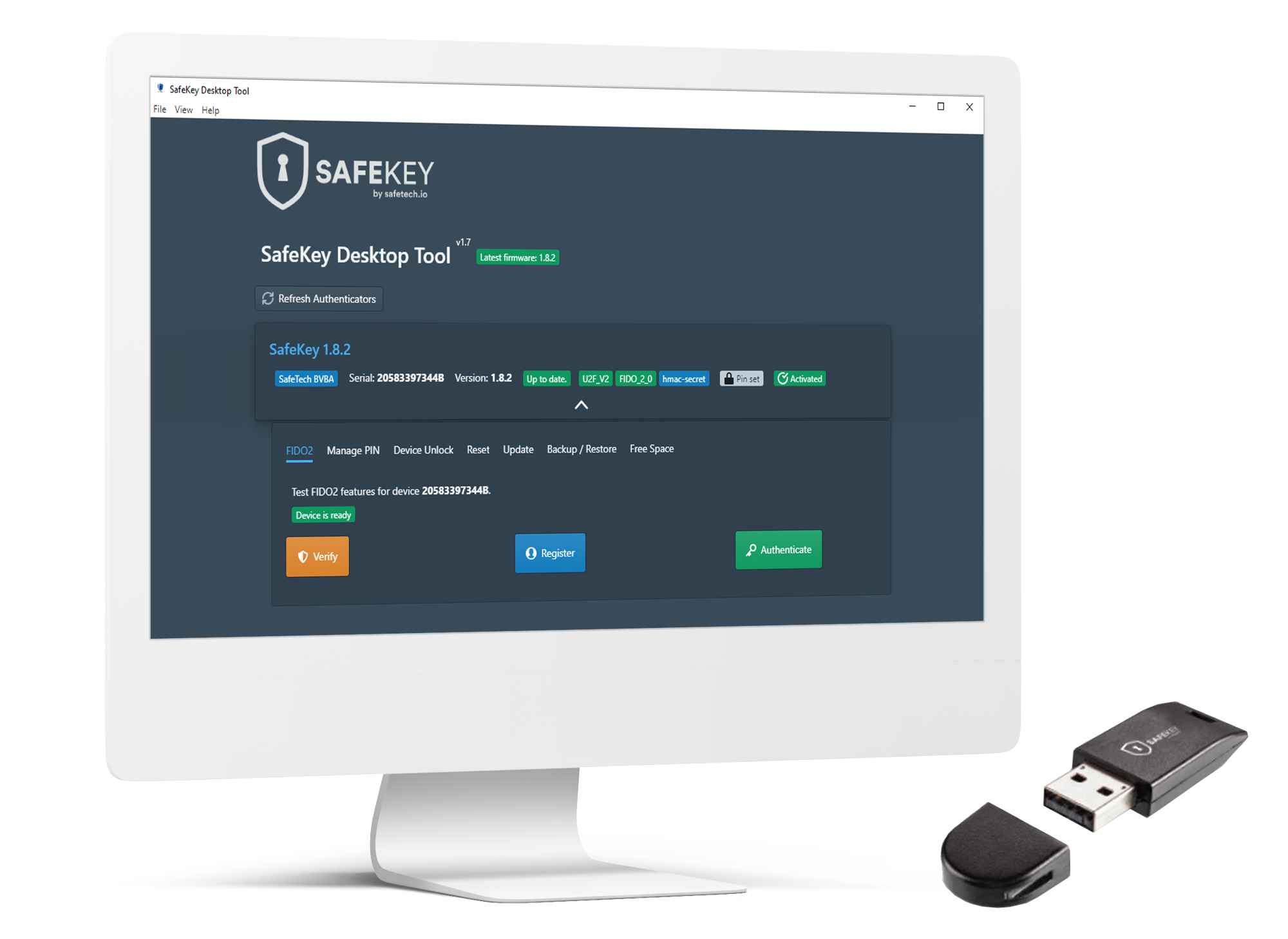 Only Use A Trusted SafeKey Device
To know if your SafeKey is legit and not a manipulated or fake one, use SafeKey Desktop tool to check the authenticity of your device.
You can also use SafeKey Desktop tool to reset your SafeKey, set a PIN code or update the firmware.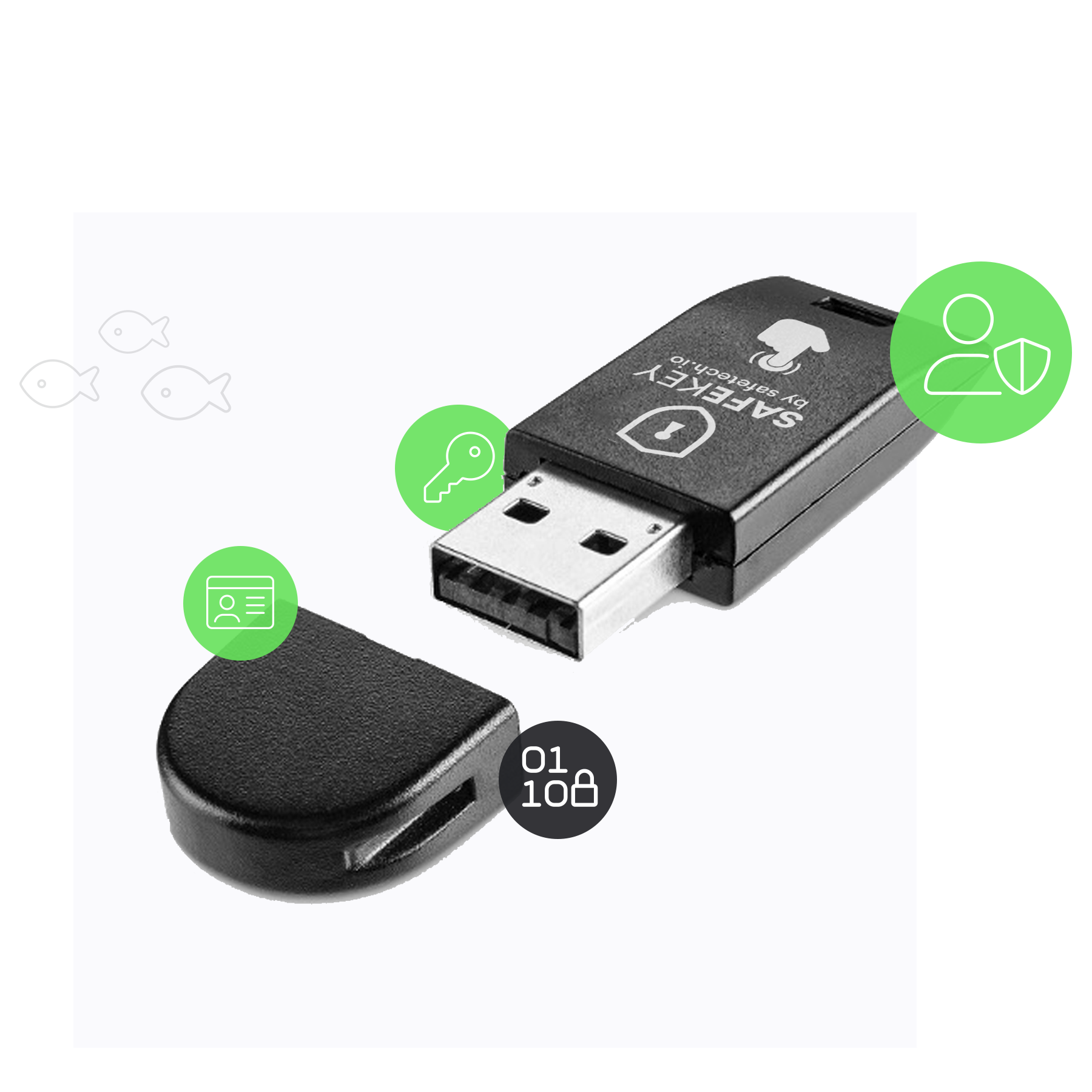 Get A Backup SafeKey
If you lose your SafeKey One and you become locked out of your online accounts, you might need to contact support of all the services you've connected your SafeKey with, in order to disconnect that lost SafeKey. If you have a second SafeKey device connected to your accounts, you can still use that one to get access.
For the SafeKey Pro it's more complex and all depends on the settings you configured while making your protection plan. As long as there are more SafeKeys available than the minimum required amount to open a plan, you should be good. If you can't reach the minimum required amount because multiple SafeKeys are lost, the encrypted data will become unrecoverable forever.
Either you're using a SafeKey One or SafeKey Pro, it's always recommended to get one or more backup devices.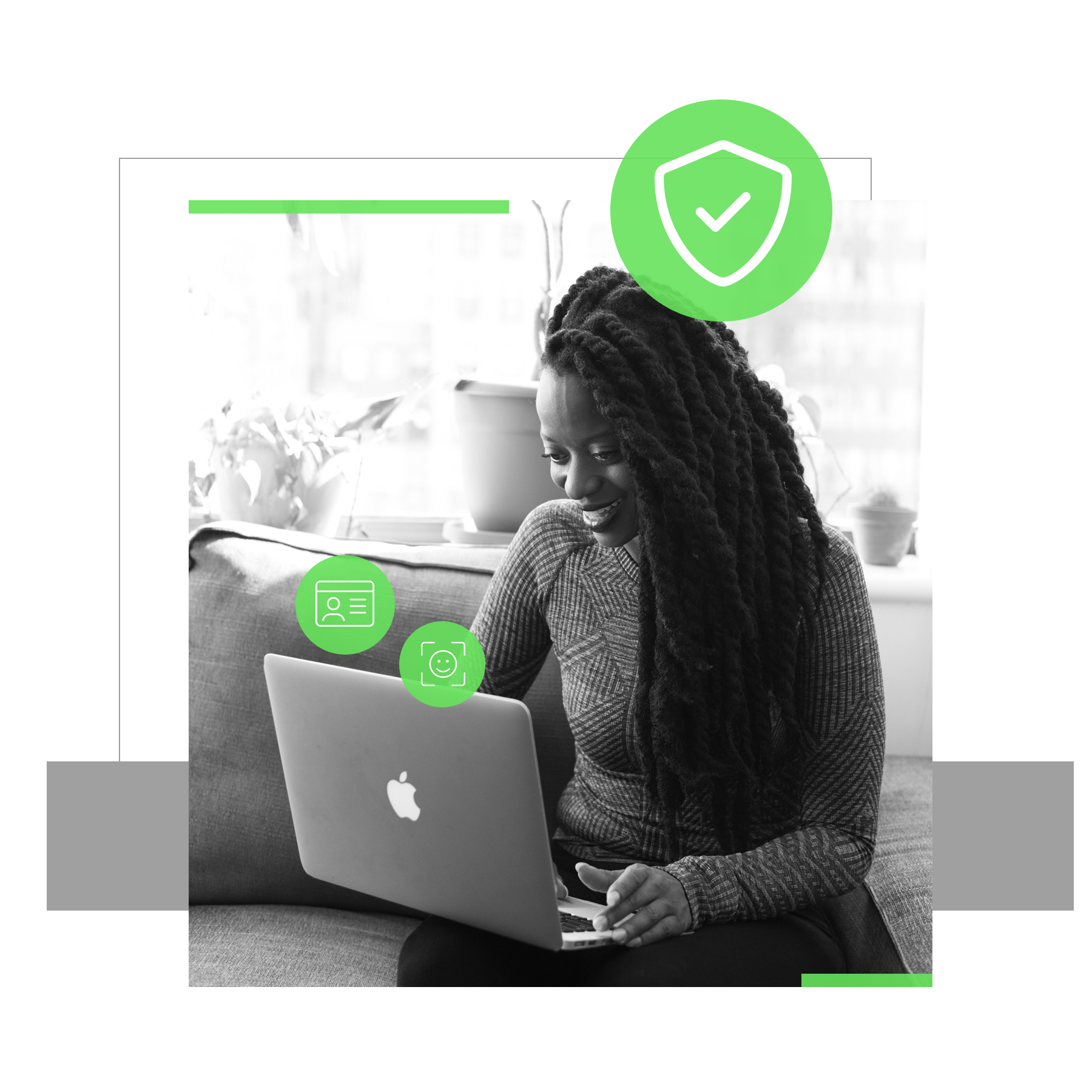 Choose A Safe PIN
If you're going to use your SafeKey Pro with inheriti.com to store encrypted shares, a PIN code will act as an additional security layer to access the storage on your SafeKey device.
Make sure this PIN code isn't too easy and only you have knowledge about it.
You can set the PIN code of your SafeKey Pro via the SafeKey Desktop tool. If your SafeKey doesn't have a PIN code at the moment you're using it with inheriti.com, you'll be able to set your PIN code during the process of setting up a protection plan. Without the correct PIN code the internal storage of your SafeKey will not be accessible.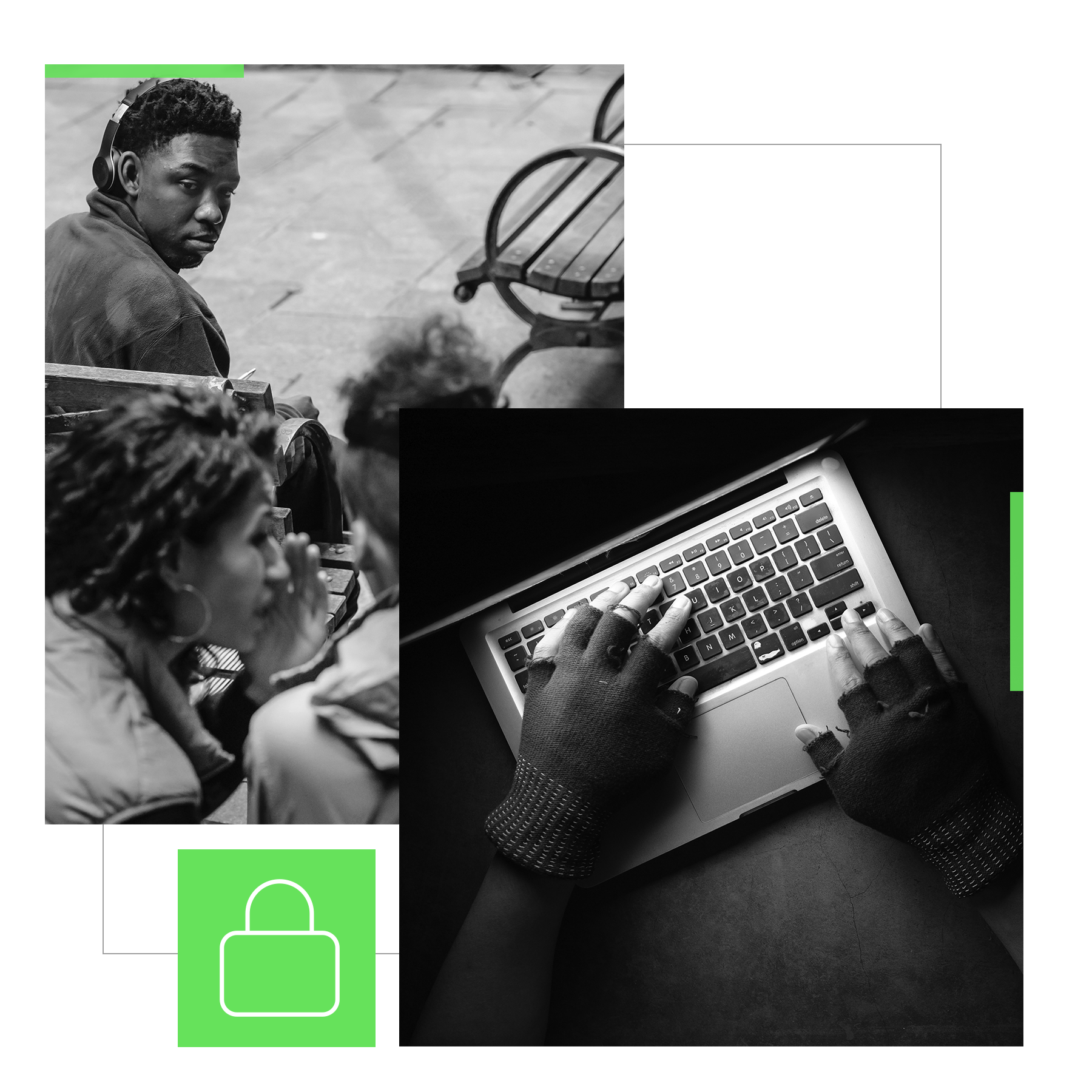 Do Not Talk About Your Own SafeKeys
It's important to be discrete about your wealth and sensitive information, as sharing too much on social media or in public can be risky. If others know that you own a significant amount of cryptocurrency and that your private key and passwords are stored on SafeKeys, it could attract the attention of bad actors.
Once this information is out there, you have no control over who may hear it. If it falls into the wrong hands, you could become a target for theft or physical violence.
To protect yourself and your assets, it's best to keep your wealth and secret data private.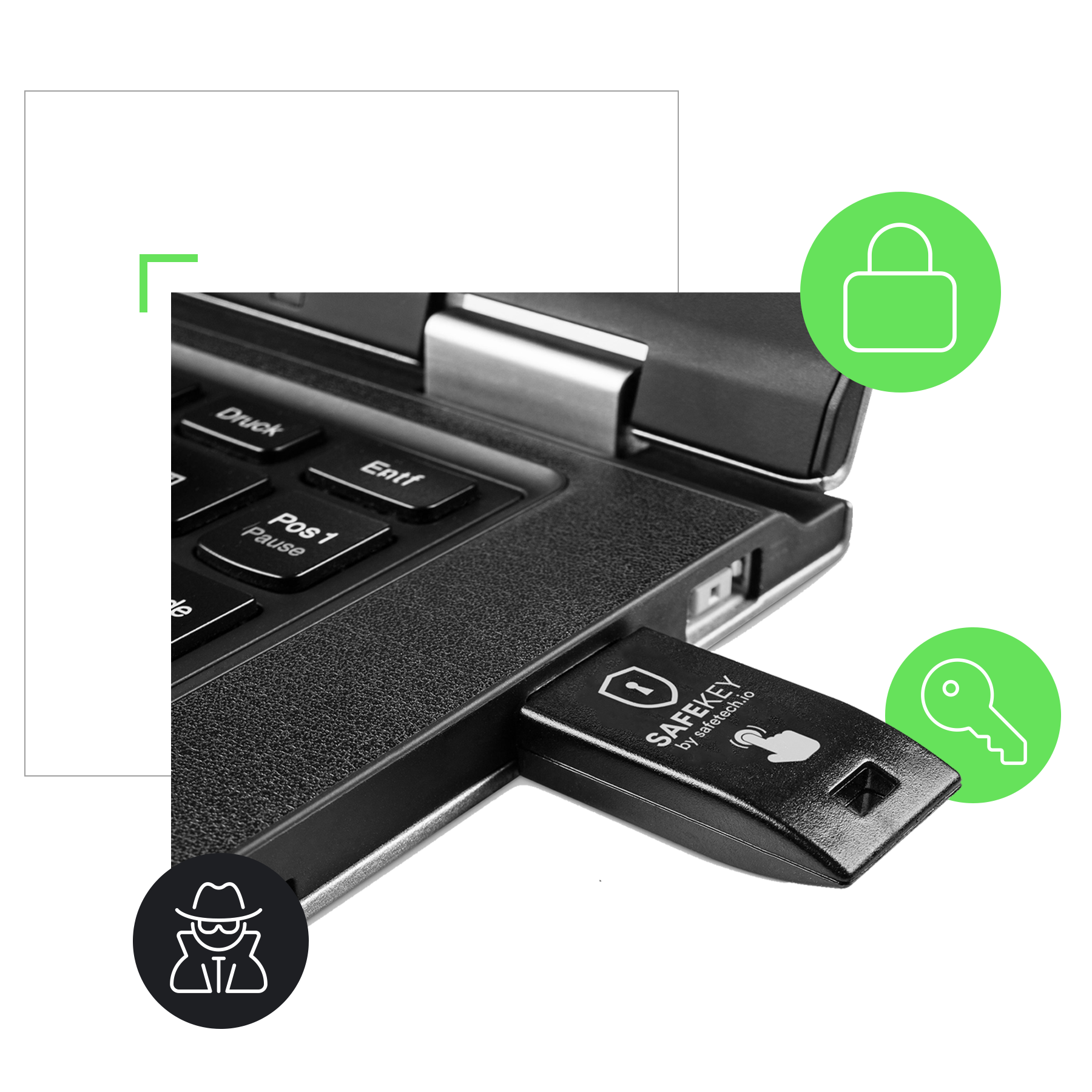 First Time Using Your SafeKey
Since either SafeKey One and SafeKey Pro are plug and play devices, there's not much you need to do to use it.
To start using your SafeKey One or SafeKey Pro as a security key for stronger two-factor authentication and passwordless logins, you can easily go to your preferred services (ex: Facebook, Twitter, Binance, …) and immediately connect your SafeKey as security key for the service.
This option can mostly be found via the settings page of the respective service.
To use your SafeKey Pro as a storage device for encrypted backups and inheritance plans of inheriti.com, which is not possible with a SafeKey One, you need to additionally protect your SafeKey with a PIN code. This can be done via the SafeKey Desktop tool
Another way to do it is to plug in your SafeKey Pro to your computer when asked by Inheriti®. This will happen during the configuration of a backup or inheritance plan that you want to store on your device. If no PIN code has been set to the used SafeKey earlier, you'll be able to set it at this point.
Helpful Tools Developed To Make Your Life With A SafeKey Even More Safer And Easier
An open-source tool utilized for updating firmware of SafeKey devices and establishing manual backups of Inheriti® plan shares.
World's first and only 100% decentralized platform to create digital inheritance and encrypted backup plans.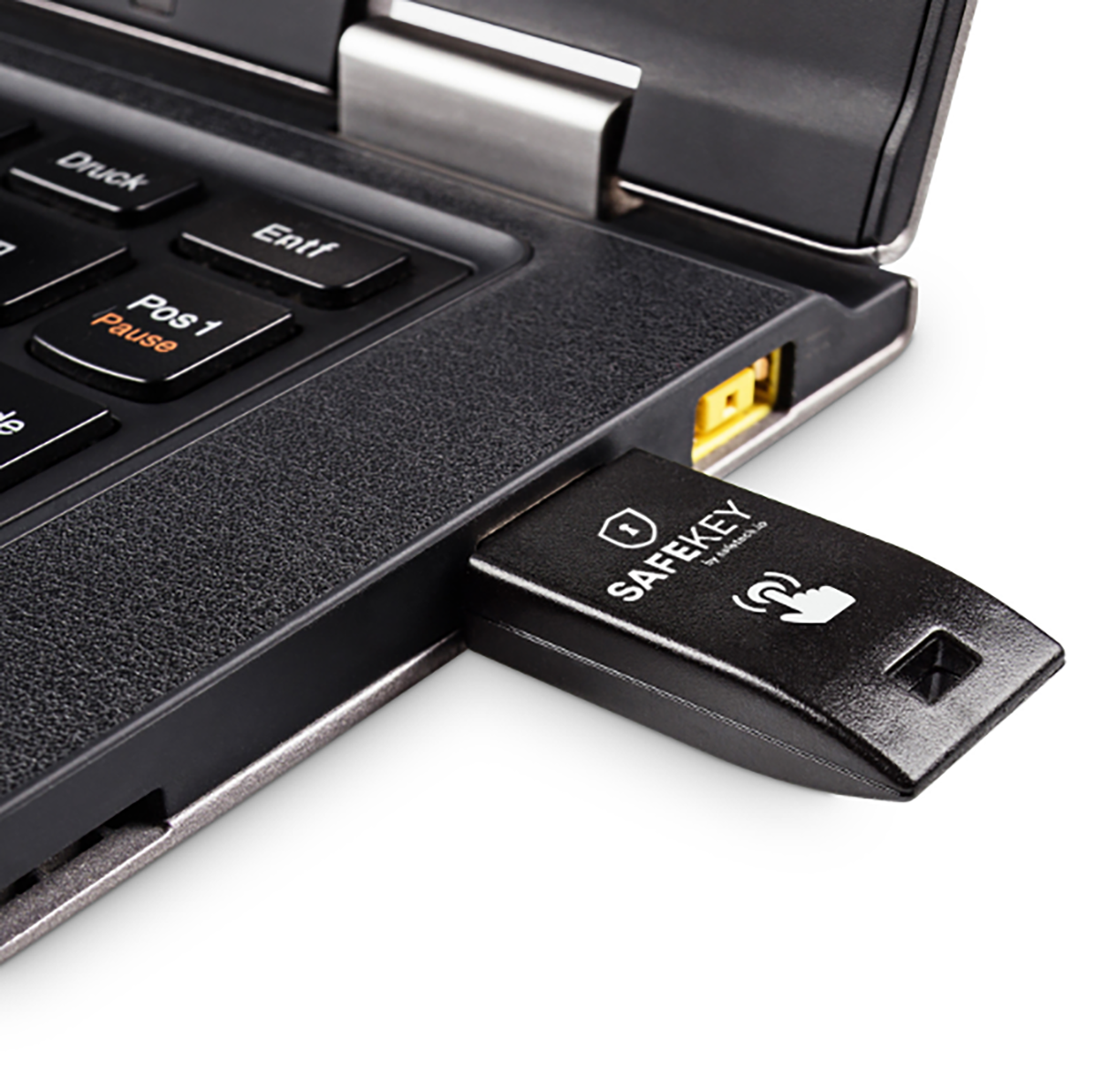 One Key For Many Applications
A top-notch security key. Enabling stronger two-factor authentication and extra secure, passwordless logins. Allowing you to securely access the websites, applications and services you use day-to-day. Browse the SafeKey compatibility list to find a list of products, services, and applications that work with your SafeKey.
Compatibility List